By: Patrick ChoiRoss Business School
One of the funniest memory I have from Raj at school is when a group of us were enjoying drinks at Dominick's (aka known as "Doms" by all Ross Students). At this point of our academic curriculum, all of us were currently working on an operations management project, in which we had to study a business of our choice and propose possible improvements to improve efficiency. We were enjoying our 2nd big jar of Sangria and were relatively tipsy when the project described above came up as a conversation topic. Raj had this gleam in his eye that implied that he had something to share about his project.
When I asked him why he was smirking so much throughout the entire conversation, he took out his laptop and showed us his presentation. The presentation that he had created was spectacular; words were simply not enough to describe it. His group presentation was based on a morgue that was based in some outskirts of Michigan. The funniest part of his description was the fact that he actually went to the morgue with others (of all the businesses in Ann Arbor - I know right?) and actually observed how the process worked. He had shell shocked expression the whole time he was illustrating to us what he saw, which was more than sufficient to get entire table roaring in laughter holding their sides.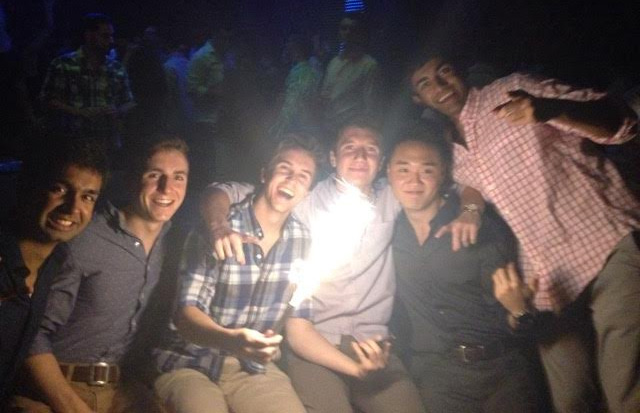 That was not end of it however. To add to the comedy that was happening in front of our eyes, his power point presentation was created using a South Park theme. There was this one particular slide with Eric Cartman (a South Park character) and Butters (a South Park character) placed next to a picture of the Morgue, with details of the presentation written within their respective dialogue boxes. If you can imagine the slide as I described above, you would not have been able to stop laughing for a while. It still remains to this day the funniest power point presentation I have seen about such a morbid topic.
I am glad to have Raj throughout my years at Michigan and beyond. The reason that I always appreciated his presence was that he was able to see humor in all situations. Although he is not with us now, I look forward to seeing him on the other side:)
By: Grant HilzingerRoss Business School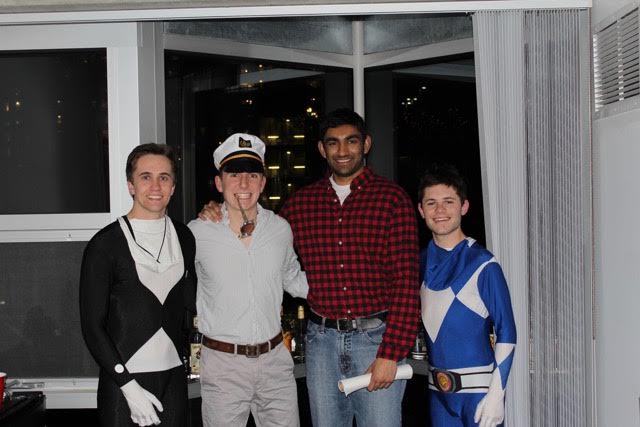 Dear Dr. and Mrs. Reddy: Though I still cant believe he's gone, not a day goes by that I do not think of Raj, and what a tragedy it is that he was taken too soon. He was Mentor, a Friend, and most importantly, a Big Brother. You raised a remarkable man of Principle and Kindness; and for that, we are forever grateful to have spent the most formative years of our lives in his presence. Though Raj and I will never get the chance to grow old together, as we had imagined in college, my memories with him will be ones I cherish forever. I know he's in a better place.
By: Sara BinderRoss Business School
This smile sums up perfectly how I remember you, always smiling. I never got the chance to know you very well but I know that all of your close friends are so very lucky to have had the opportunity to. I felt a warmth and positivity in your presence that was infectious and had an awesome time with you in such a short time in Texas when I visited. You were simply so happy, fun, and full of life. Rest in peace knowing you accomplished a lot more in your lifetime then most and spread so much happiness and love while it was much too short.